New Stock just Arrived- R13 Nickel and Silver
Nickel Greenline and Now Available new Tradition Clarinets!
Call to make an appointment to try these new hand selected clarinets!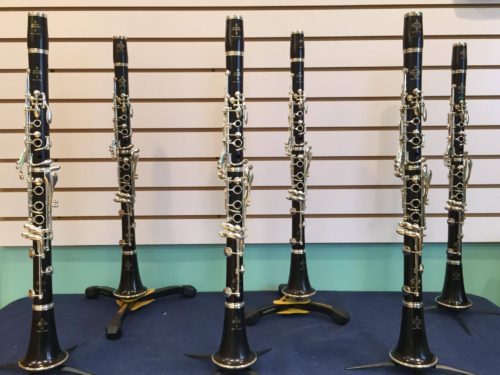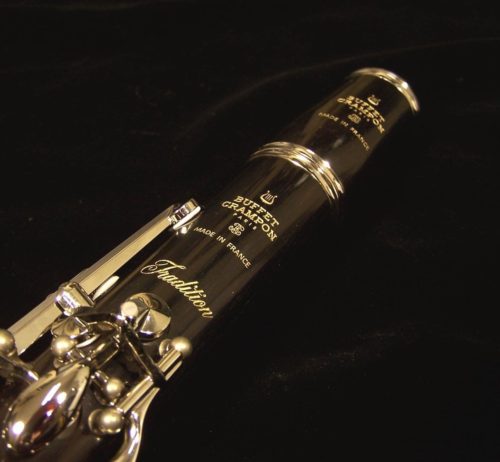 Hand Selected Buffet Clarinets
Learn More about our process…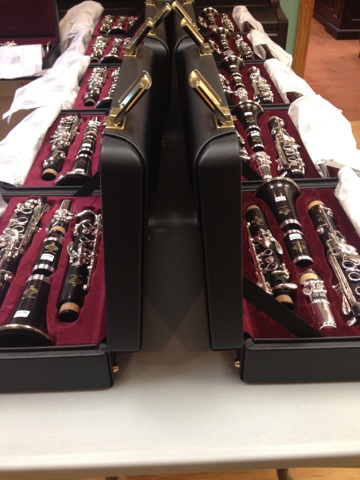 Hammer Music Company is dedicated to providing clarinets for the discriminating artist. In an effort to identify fine clarinets, the process begins with a visit to the Buffet Crampon headquarters in Jacksonville, FL. A master craftsman and Buffet Crampon performing artist will select instruments to be sent to our shop. The master craftsman's focus is to select instruments of the proper bore dimensions and carefully inspect the quality and condition of the wood and mechanical properties. The performing artist will identify instruments that exhibit overall excellence, tuning throughout the range, beauty of tone, and sufficient blowing resistance.
All professional grade clarinets have been hand selected and artist tested. We have no interest in receiving instruments of common stock, nor do our instruments receive common care. When the selected instruments are received at HMC, they are allowed several days to acclimate in our controlled environment. The instruments are stored in a room where humidity and temperature are carefully maintained.
Next, each instrument receives a complete and comprehensive set-up before being offered for sale. A set-up is an all inclusive, several hour service that includes the following:
Attention to proper key fitting
Ensuring spring tension comfort as well as responsiveness
Testing of wood joints utilizing a Magnahelic air machine to ensure optimal seal pre-padding
Proper fitting of tenons into receivers to eliminate binding (if present)
Inspection of register and thumb tubes. Deburring if necessary to improve acoustical properties.
Selective replacement of stick-on cushion materials to cork and/or firm felt (this allows for improved feel and allows us to establish proper key heights or venting)
Balancing ring keys to establish a comfortable feel with relation to finger chimneys.
Hand finishing of all tone holes to ensure an excellent seal when pads have been seated.
Replace pads as necessary to achieve the best possible airtight seal. In most cases we will elect to completely re-pad the entire instrument.
We work with skin, cork, GT (Gortex pads) leather and Valentino pads.