Hammer Music Company is a Muramatsu Flute Dealer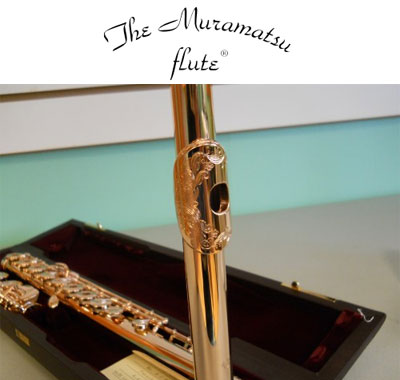 HMC has been servicing Muramatsu flutes since the early 1980's
Mike Hammer enjoyed a working relationship with former Philadelphia Orchestra principal flutist, Murray Panitz, along with other Philadelphia Orchestra flutists. Since this period of time, there has been a legacy of Muramatsu flutes being the instrument of choice in the Philadelphia area, which continues on to this day.
EX, GX, and DS Models Available
Please contact us or call us to inquire about pricing and more information on each model.
Muramatsu's 14K Gold Flute