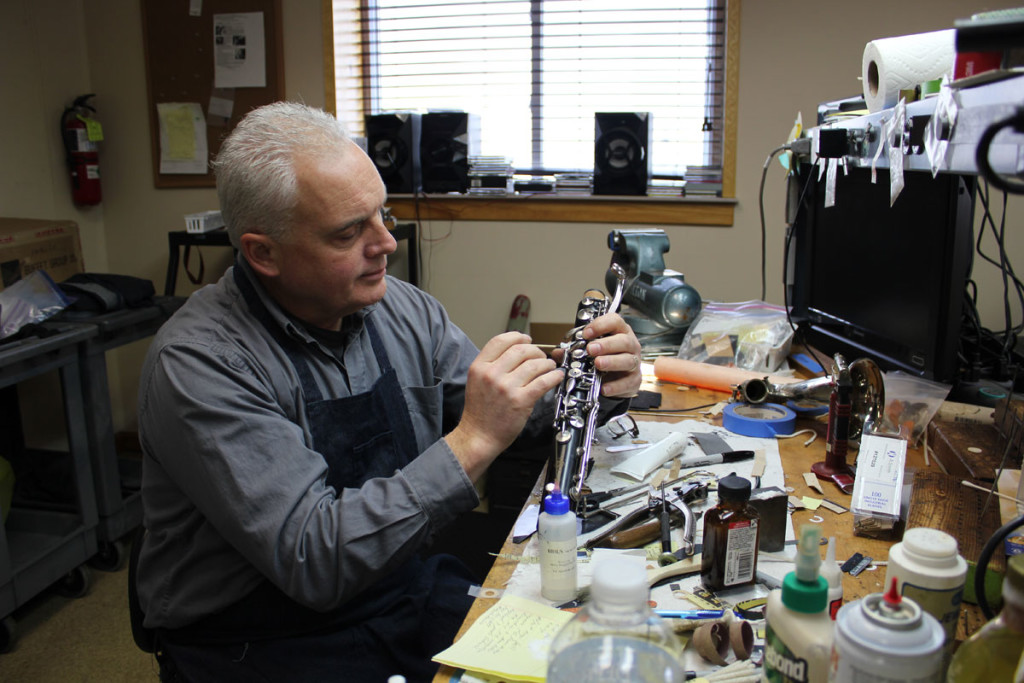 Hammer Music Company is one of the best musical instrument repair shops in the world. We serve professional musicians, student musicians, and schools from all over the world. We specialize in saxophone repair, clarinet repair, flute repair, oboe repair, bassoon repair, brass instrument repair, musical instrument overhauls, new musical instrument set-ups, and more.
We provide the following services:
Flute repair and maintenance
Flute set-up
Clarinet repair and maintenance
Clarinet set-up
Saxophone repair and maintenance
Saxophone set-up
Bassoon repair and maintenance
Bassoon set-up
Oboe repair and maintenance
Oboe set-up
Brass repair and maintenance
For more information or to schedule an appointment, contact our shop.
We also sell a wide selection of new, pre-owned, and vintage instruments.  Browse our instrument here.